Before we even get started on news, you have to take a look at this CRAZY bundle from Sew Me A Song which has blown my socks of this week with its awesomeness and attractiveness (name that film).
Possibly my favourite bundle of all time.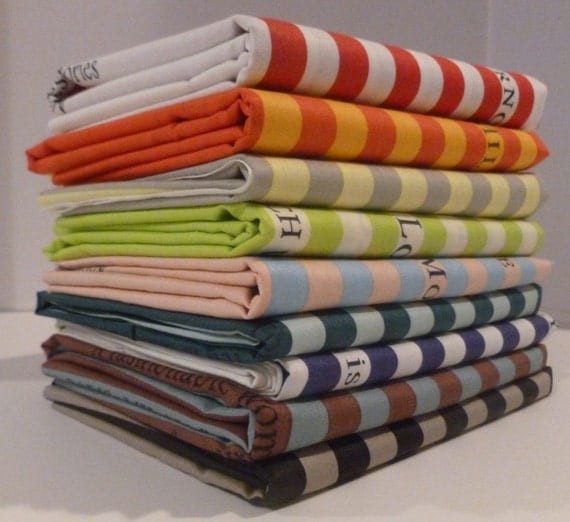 These fantastic seven berry print arrived with Celtic Fusion Fabrics last week - a heavier weight - 25% linen / 75% cotton mix - perfect for bag- making, purses, totes, curtains, and light upholstery.
Oakshott have 27 new colours available in their 54" wide colourshott line which will shortly be available from them both as 10" and 5" square bundles.