Would you like to make an Abakhan project? Here's the idea. You head on over to
Abakhan Fabrics
and pick out £20 worth of anything that takes your eye. We send it to you free, you make, photograph and write a tutorial to go on my blog.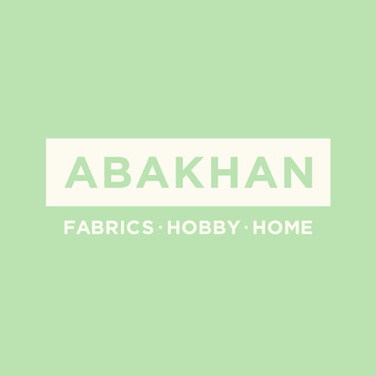 So here's what you need to do:
1. You can now be anywhere in the world to participate in this challenge!
2. Leave a comment on this post telling me what you would like to make using £20 worth of anything from Abakhan.
3. In a few days from today, I will choose a winner who will have one month to choose their booty from Abakhan, make something and write a tutorial.
4. Don't be disheartened if I do not pick your idea this month, there are always other months.
5. The item can be anything at all - clothing, quilted or non quilted items - anything crafty at all really.
6. Be as original, as traditional, as creative or as simple as you like.
7. And this month's theme is
Easter or spring party
- anything at all to do with this time of year!