Becca from Sew me a Song and I have been chatting over the last few weeks about all the amazing new fabrics she has flooding into her shop. If you don't know Becca, she set up Sew me a Song a few months ago to bring all those cool texty, Japanese style prints that everyone is always clamouring to get their hands on. She is also getting in all the key blenders, dots, stripes and chevrons that are out there at the moment. So when we decided to give away one of her current bundles, we just couldn't choose between them. Finally we came down to these two and decided the best thing would be for you to pick the one you want to win:
So do you prefer this
Michael Miller Bon Appetit 8 FQ bundle: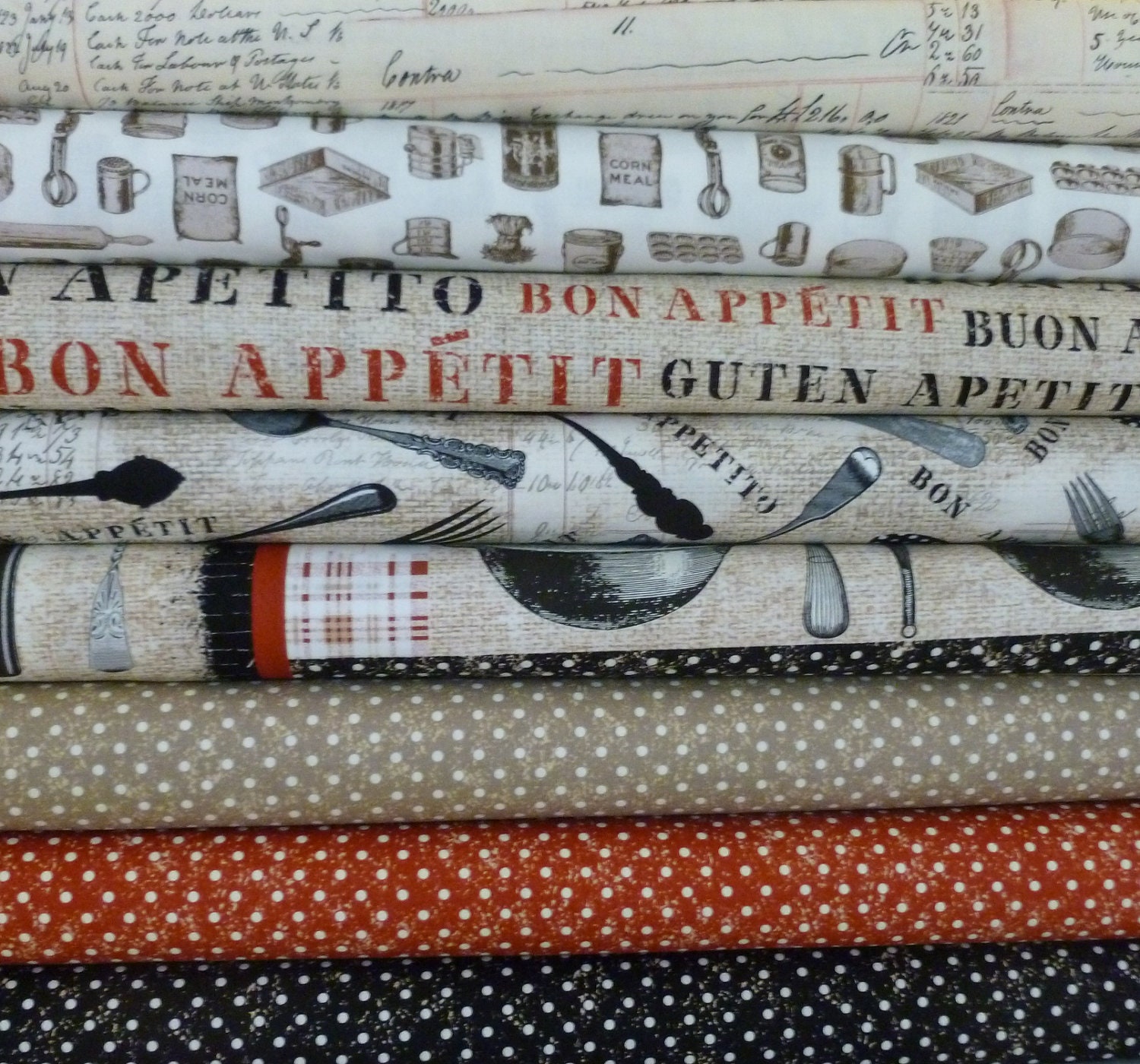 Or this
Riley Blake Chevrons bundle:
And we're making it simple. Just leave a comment letting us know which bundle you'd like to win! A week from now we'll pick a winner.